One of Michigan's best-known broadcasters, Frank Beckmann first joined radio station WJR in 1972 and spent the next 50 years building an award-winning career as a news reporter, sports announcer and talk show host.
As a news reporter Beckmann specialized in the kind of hard-hitting reporting that won him numerous awards, including the National Headliner. His reporting on the Jimmy Hoffa disappearance in 1975 earned him a citation for "Best Coverage of a Single News Event."
Three years after joining the news team, Beckmann switched to the WJR sports staff, where he eventually became sports director. Here, too, he won numerous awards, including being named "Top Michigan Sportscaster" by The Associated Press and United Press International and "Michigan Sportscaster of the Year" by the National Association of Sportscasters.
During his career, Beckmann was lead announcer for many of Detroit's top sports teams, including the Detroit Lions, the Detroit Tigers and University of Michigan football, where he served as the play-by-play voice from 1981 to 2013.
In 2004, Beckmann launched his own weekday talk show on WJR and over the next 17 years was a five-time winner of the Broadcast Personality / Team of the Year award from the Michigan Association of Broadcasters. His show became well known as a forum for free-market, limited government ideas.
Beckmann was cited by the Detroit Press Club Foundation as a 2007 Michigan Excellence in Journalism winner and also by the U.S. Renewable Energy Association with the 2009 Broadcasting Excellence Award for contributing to the understanding of earth climate and energy systems beyond political dictation or agenda-based science.
In 2010, Beckmann received the Voice of the Taxpayers Award, which constitutes the best coverage of issues of importance to state taxpayers.
Beckmann frequently hosted Mackinac Center experts on his morning talk show on issues ranging from right-to-work to unemployment rates to Obamacare. Mackinac Center team members also served as guest hosts of The Frank Beckmann Show multiple times. The Frank Beckmann Center for Journalism recognizes and seeks to emulate Beckmann's work to keep citizens informed about government activity and foster public debate over the policy challenges of the times.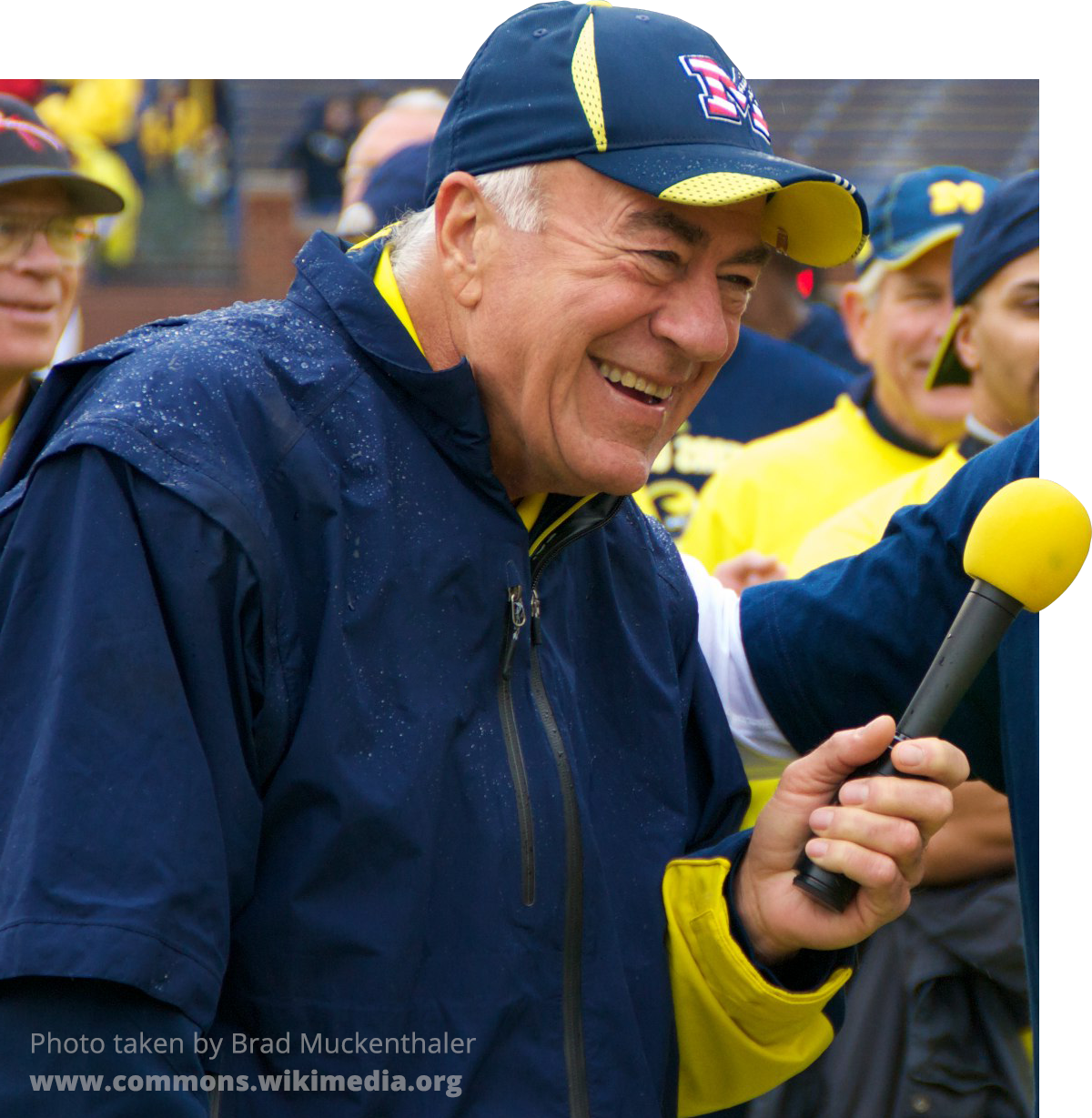 Help us keep government accountable